Case study 1 – Whitbread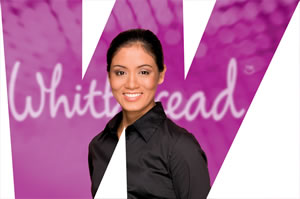 In 2005 Roger Hughes was approached by hotel and leisure giant Whitbread to project manage the implementation of a new brand identity, which was itself part of a wider brand strategy entitled 'One Whitbread'. The aims of this wider strategy were largely to bring together very large numbers of management working across various corporate functions and operating brands, to share a common vision for Whitbread and work together to achieve this.
The identity, which covered both visual and tone of voice, went across corporate applications and the interface with the operating brands – at that time an impressive list as follows: TGI Fridays, Costa Coffee, Brewers Fayre, Beefeater, David Lloyd Leisure and Premier Inn.
The project was complex, detailed and followed the following broad stages:
Working with Interbrand to establish a clear and strategically-driven visual identity
Create brand tone of voice guidelines (Roger did this personally)
Working with Interbrand, produce a comprehensive guideline document covering both the above
Carry out management briefing sessions for both the corporate functions and operating brands
Create and manage one day exhibitions at each of Whitbread's main offices so all members of staff could better understand the identity and how it impacted on them
Working with each corporate function and each of the operating brands, take the identity across all media and all channels – e.g. website, stationery, vehicle livery, signage, training materials, internal communications, annual report, annual conference and staff uniforms (quite literally, this involved thousands of different applications in total)
Working with HR and its design agency to take the identity through its recruitment advertising and collateral
General and on-going consultancy and support around the use of the identity
The project was delivered on time and to budget, and the identity continues to be fully used.
Contact us now to find out more about how we could help and support your business.
T: 01463 871988
or complete this form and we will be in contact very soon